Analysis Topic: Currency Market Analysis
The analysis published under this topic are as follows.

Thursday, October 15, 2015

I thought I would do a deeper dive to revisit the currencies and US Dollar again, because there are a lot of comments out in cyberspace and the general media about how things are not that bad. The US stock market is having a massive short-covering rally, which is merely a mechanical knee-jerk reaction to an oversold condition. As I mentioned last week, there is still going to be another 2-3 weeks of upside in the "other currencies" and commodities, but when a top is put in place, one will want to make sure they are sitting on a chair, because it will get ugly.
Read full article...

Read full article...
---

Friday, October 09, 2015
Fresh insights from Elliott Wave International's Senior Currency Strategist, Jim Martens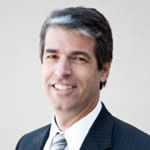 Jim Martens is one of the few forex Elliott wave instructors in the world and a long-time editor of Elliott Wave International's forex-focused Currency Pro Service. A sought-after speaker, Jim has been applying Elliott waves since the mid-1980s, including two years at the George Soros-affiliated hedge fund, Nexus Capital, Ltd.
Below is an excerpt from his latest interview. To read the full interview -- and get Jim's latest big-picture forecast for EURUSD, tips on how to learn Elliott fast, and practical ideas on how to treat your forex trading as a business -- complete your free Club EWI profile. It only takes 30 seconds.
Read full article...

Read full article...
---

Sunday, October 04, 2015

The fiat money system should be branded a "crime against humanity" because of what its unbridled excesses must inevitably lead to - chaos, destitution and war - which is what we are clearly heading towards.
Over the past year or so, the Fed let the idea take hold that it was going to gingerly start a rate rise cycle, which helped to fuel a big rise in the dollar. The ruse worked and the Fed got a lot of bang for no buck. However when push came to shove and the time arrived a few weeks back when they had to "put up or shut up", they backed down, and it became apparent that the whole thing was a hoax. They do actually want to start a rate rise cycle, in order to start trying to undo the enormous damage caused by their profligacy of recent years, and because they are gravely concerned about their own bloated balance sheet, but it is apparent to all and especially them that if they try it they will crash already very fragile stockmarkets and burst various asset bubbles simultaneously, like the Real Estate bubble, not to mention the towering derivatives overhang.
Read full article...

Read full article...
---

Thursday, October 01, 2015

It was the year 2001 when I first entered the country of Colombia. I crossed over the Rumichaca Bridge which separates Ecuador and Colombia and got the first bus of the day from Ipiales headed for Cali. I'd considered travelling overnight but had thought better of it having been warned about night time robberies along the way.
It wasn't long into my Colombian adventure when things heated up. Around 3 hours into the journey, travelling in some spectacular mountain scenery between the towns of Pasto and Popayan, the bus came to a screeching halt. That was because around five men in military fatigues jumped into the middle of the Panamericana highway pointing their guns at the bus. Here we go!
Read full article...

Read full article...
---

Thursday, September 24, 2015
It appears we maybe entering into another bout of deflation by the looks of some of the charts I've been looking at. The US dollar will be the key driver if this second leg down is going to take hold. Many of the commodities charts are looking pretty heavy right now along with some of the commodities based currencies.
Lets start by looking at the most important currency in the world the US dollar. We'll start with a two year daily chart for the US dollar that shows the big impulse move up that began last year in July and ended in March of this year. That big impulse move up was made up of four small red consolidation patterns two of which were bullish rising wedges which tells us the move is strong. Note how much bigger our blue bullish falling wedge consolidation pattern is vs the smaller red consolidation patterns that made up the impulse move. This is a perfect place for the US dollar to consolidate those big gains made last year. From a Chartology perspective this is exactly what you would like to see. The US dollar is working on its fourth reversal point that won't be complete until it touches the top rail. At that point the pattern will be complete but we'll still have to wait for the breakout to occur.
Read full article...

Read full article...
---

Wednesday, September 23, 2015

The rupiah is plumbing the depth it last visited in 1998 during the Asian financial crisis. The accompanying chart of the rupiah's value against the U.S. dollar tells the tale. Although the rupiah's recent plunge is not as dramatic as the post-July 1997 float of the rupiah, it is ugly nevertheless.
Read full article...

Read full article...
---

Wednesday, September 23, 2015
This year, we have seen a large amount of weakness and selling pressure that has been directed as the British Pound (GBP). There have been a few different explanations for why this has been the case, as the policy trajectory is still largely unclear with respect to the stated policy stance exhibited by the Bank of England.
Read full article...

Read full article...
---

Friday, September 18, 2015

With its recent miniscule 2% devaluation of the Yuan, media pundits noted that China had now also entered into the global currency war. What this comment implies is that other countries with the ability to issue or print their own currency, including the U.S., have been participating in a currency war by devaluing their own currency as a hoped for means to increase their country exports and thereby stimulate their economies. As China's currency has been pegged to the USD, it had recently grown stronger as a byproduct of dollar's recent dramatic strength. Accordingly, the peg that China used to tie-in to the dollar's value had increased the Chinese yuan to a level that was hurting their exports. The resulting devaluation was China's attempt to correct partially this unwelcome currency appreciation.
Read full article...

Read full article...
---

Monday, September 14, 2015
I would say without a doubt the most lopsided trade in the world right now is the long dollar trade. Virtually everyone has become convinced that the dollar is going to 110, 120 or even 160.
Folks when everyone is thinking the same thing … then no one is thinking.
So let's take a look at this "one way" trade.
Read full article...

Read full article...
---

Monday, September 14, 2015
Currency markets have had difficulty in showing much consistency over the last few weeks of the summer but now that markets are once again returning to full strength it it more likely that we will start to see a resumption of the broader global trends. The Euro will continue to be one of the most important assets to watch in this class, given the fundamental uncertainty that still surrounds a good portion of the region.
Read full article...

Read full article...
---

Saturday, September 12, 2015
Monetary "Yentervention" did not cause the currency's depreciation -- it only COINCIDED with it
Talk about "star" wars.
"Asia's biggest action star" Donnie Yen was just cast in the next installment of the never-ending Star Wars movie franchise. Mr. Yen, in case you aren't aware, is known as "the strongest man in the entire universe." (Huffington Post)
Read full article...

Read full article...
---

Monday, September 07, 2015
China FX reserves fell $94 bn to $3.56 tn in August, posting the biggest decline on record, tell us a little more than just China is slowing.
We already know that a key reason to the decline in reserves is China's selling of reserves, such as US treasuries, in order to support the CNY, preventing it from falling rapidly after last month's devaluation announcement.
Read full article...

Read full article...
---

Wednesday, September 02, 2015

Elliott Wave International's Chief Currency Strategist discusses the EURUSD 1,200-pip "roundtrip"
Stocks and oil weren't the only markets going berserk last week. Eurodollar, or EURUSD -- the world's biggest and most popular forex market -- first rallied 700+ points (or pips) higher and then crashed about 500 pips back to earth, all in a matter of a few days.
Read full article...

Read full article...
---

Tuesday, September 01, 2015

China, the biggest foreign creditor of the United States, owns a truckload of our government bonds. Over the past several weeks, it's been selling some of those bonds to prop up their currency, the yuan. This is supposed to signal the end of the dollar. As the Chinese put our bonds out for the bid, interest rates are going to shoot higher, driving down the value of the greenback and making imports unaffordable. At least, that's what dollar haters have expected for years.
Read full article...

Read full article...
---

Tuesday, September 01, 2015

Once you think of China as a teenager in her "awkward stage," it may become easier to understand the unfolding dynamics. When it comes to foreign exchange, China's latest move may be best explained by her desire to play with the grown-ups. This may have implications that go far beyond the U.S. dollar and China's Yuan ("CNY" or also the Renminbi or "RMB").
Read full article...

Read full article...
---

Monday, August 31, 2015

Sorry goldbugs, it is not the gold chart. There are a lot of opinions out there on the US Dollar. Many of them are bearish in the short medium and long term time frames.
So lets see what the Charts are whispering.
With all the volatility this week in markets around the world the US dollar made an interesting move. The long term daily chart below shows the five point rectangle, at the bottom left hand side of the chart, that launched the big breakout and impulse move higher in May of 2014. If you look at reversal point #5 with a question mark on it you'll see the comment I made at the time which I noted, this could be a false breakout to the downside and we might see a big move in the opposite direction, which was up. Keep in mind the chart was much bigger back then and the false breakout also looked much bigger. As you can see that indeed was a false breakout to the downside which led to the impulse move up we found ourselves in until the US dollar topped out earlier this year and has been building out the next consolidation pattern.
Read full article...

Read full article...
---

Friday, August 28, 2015
Why the yuan devaluation was not a "surprise" -- and what Elliott waves suggest for China's currency next
China's economy is slowing. Its stock market began to crash back in July. And, the volatility rocking financial markets has been widely linked to the recent yuan devaluations by China's central bank.
Read full article...

Read full article...
---

Friday, August 28, 2015
US dollar bulls couldn't have asked for a better scenario -- Just as the USD index (basket of 6 currencies largely weighed vs EUR) was about to test a 3-month trendline support, the currency recovers. And just as EURUSD had broken above its 200-DMA for the first time in 13 months and above its 55-WMA for the first time in 12 months in a matter of 4 days, the single currency crashes back below these key levels later in the same week. But CAD, AUD, NZD and NOK have all outperformed USD thanks to a broad bounce in energy.
Read full article...

Read full article...
---

Thursday, August 27, 2015
MoneyMorning.com

Peter Krauth writes: The People's Bank of China uses its massive reserves to buy or sell the yuan to maintain a desired exchange rate. It's been pegged to the U.S. dollar in some way for decades.
So, a strong dollar has often meant a strong yuan.
That hurts Chinese exports, and it's been a sticking point in China's ongoing negotiations to secure the yuan's "reserve currency status" at the International Monetary Fund (IMF).
Read full article...

Read full article...
---

Thursday, August 27, 2015

The recent fluctuations in China's currency typify the best and worst of a globalized world, where developments in one place can instantly change the political and financial calculations of governments in others. For most of human history, the communities, cultures and economies of the world existed independently of one another, separated as they were by vast distances and difficult terrain. It would, for instance, take months or even years for news of China to reach Europe across the great Silk Road trading route during the height of its use some 1,000 years ago. Even then, the communities along that route could hardly be considered entirely coherent.
Read full article...

Read full article...
---