Analysis Topic: Commodity Markets - Metals, Softs & Oils
The analysis published under this topic are as follows.

Sunday, April 01, 2007
Other than Monday, the week's daily gold trading activity closed either lower on the day or at the low of its daily trading range. Not activity fraught with confidence.
TECHNICAL RATING (RATE)
In my tables of technical information and ratings (at the end of these commentaries) is a column called RATE for Technical Rating. Based upon the technical information in the table I had developed a program that then took this information and tried to determine if the stock or Index is technically bullish (POS), bearish (NEG) or neutral (N).
Read full article...

Read full article...
---

Sunday, April 01, 2007
The Financial Services Authority (FSA) has today published a paper which examines the recent growth in investment in commodity markets. The paper, 'Growth in Commodity Investment: risks and challenges posed for commodity market participants', concludes that markets have changed significantly bringing new issues which need to be understood and acted upon by participants.
Read full article...

Read full article...
---

Saturday, March 31, 2007
I'd like everyone to take a look at the U.S. Treasury's most recent accounting of its gold:
Current Report
: January 31, 2007
Read full article...

Read full article...
---

Friday, March 30, 2007
The slow liberalization of the gold market is a fact of life albeit slow and not likely to see huge tonnages [like 3,000 tonnes] flow into the country quickly. But in this gold market it doesn't take huge tonnages to move the gold price.
We hear from China that 90,000 bank accounts are being opened every day. They need a bank account to qualify to buy gold [here is the control from the government and bankers over the rising gold market]. The Chinese public has indicated before that it would be happy to invest between 10 and 30% of their savings in gold, which they must now do through their bank and consequently the Central Bank. We are not even going to attempt to put a figure on what will go into gold in China, but we have to highlight one fairly dramatic likelihood:
Read full article...

Read full article...
---

Friday, March 30, 2007
Some weeks back we looked at how the HUI index of unhedged gold producers was leveraging the price of gold. As any seasoned gold investor will know, well chosen gold mining stocks offer gearing on the rising price of gold up to many times depending on the quality and timing of the stock chosen.
However, since 2004, the HUI has failed to live up to that tag as its performance against gold has increasingly diminished until recently. To this end, we present the latest on how the HUI is doing against its main product.
Read full article...

Read full article...
---

Friday, March 30, 2007
"Water, water every where, And all the boards did shrink; Water, water every where, Nor a drop to drink." --Samuel Taylor Coleridge, The Rime of the Ancient Mariner
Iran isn't an energy-independent country.

I'm well aware that Iran produces more than 4 million barrels of oil per day, the fourth-highest production in the world. And with the near-constant reporting about Iranian crude reserves during the past six months, I find it difficult to believe that anyone could be unaware that Iran has 132 billion barrels in proven reserves--or, at least, they claim to.
Read full article...

Read full article...
---

Thursday, March 29, 2007
Larry Edelson writes - Never mind why U.S. oil giant Halliburton is moving to Dubai. That's a whole separate discussion. From what I'm seeing on my four-day visit, this city is going to need more than a single U.S. oil giant to help it fill up all the new construction.
Although it's the largest city in the United Arab Emirates, Dubai would probably need to attract at least ten major corporations with 300,000 employees to occupy all the buildings going up.
I came to Dubai with an open mind, to find out first hand what all the excitement is about. In a moment, I'll tell you what I think about investing here. And I'll tell you what I learned in Dubai's gold market.
Read full article...

Read full article...
---

Wednesday, March 28, 2007
I have sold at the bottom far more times than I care to admit. However, if this is another occasion so be it - Sayonara, Au Revoir, Adios Gold stocks.
I purchased my first gold stock, Royal Gold, in May of 2002. At the time, I really didn't know much about gold or gold stocks and had no idea that it was the beginning of a bull market in gold. Royal Gold met the criteria of a screen that I was using at the time and it simply was one of many stocks that popped out. The trade didn't work as I had hoped. After a quick 20% haircut, I sold it three weeks later. This didn't discourage me. As I read more about gold, I realized that something special was in the makings.
The first part of 2003 wasn't much better. I had more losses with Glamis Gold, Agnico-Eagle Mines (AEM) and Anglogold (AU). However, around mid year my fortunes changed for the better. The winners started coming 5%, 10%, 20%, 30%, 250%. Yes, I turned a 250% profit on a trade of Golden Star Resources (GSS). Needless to say, I was hooked at that point.
Read full article...

Read full article...
---

Wednesday, March 28, 2007
Sean Broderick - The price of uranium is jumping again! This week, the white-hot metal went from $91 to $95 a pound, according to TradeTech's Nuclear Market Review . Remember, th s metal was trading at just $75 per pound in January … $55 in October … and $45 last July. That's a ferocious uptrend!
We're in undiscovered country now. Heck, my 2007 target was $100 per pound and now it looks like we might hit that by April! Where do things level off?
Sprott Asset Management analyst Kevin Bambrough has said that a sustained supply deficit could cause uranium prices to spike north of $500 per pound by 2015. To be sure, Bambrough doesn't believe $500 uranium would be sustainable.
Read full article...

Read full article...
---

Wednesday, March 28, 2007
Moneyization: The global financial phenomenon of individuals and businesses moving their funds to monies in which they have the highest confidence, or money in which they have a higher store of faith.
Or, The Vote of the Markets
To the joy of day traders, the Federal Reserve Open Market Committee, the rate setting arm of U.S. Federal Reserve, announced again their lack of commitment to sound money. For a day U.S. equity markets were filled with joy and short covering. FOMC statement, released after their meeting, suggested diligence on inflation(wink, wink), and suggested some concern for weakening U.S. economy. Easier U.S. monetary policy may require just one more indication of the collapsing U.S. housing industry and could be only one committee vote away.
Read full article...

Read full article...
---

Sunday, March 25, 2007
Gold & Silver
Gold closed up $3.40 to $657.30. It was the second lowest daily close of the week. The daily high for the week was put in on Thursday at $664.20. The intra-day high for the week was also on Thursday at $667.30.
The first chart up is the daily chart of gold, which shows the rising lower trend line solidly in place. Higher highs are rising from the lower left corner to the upper right hand corner of the chart. A bullish signature.
Read full article...

Read full article...
---

Sunday, March 25, 2007
This article is an update to the article
Buying gold - The easy and safe way for personal investors to Buy, Sell and hold gold at market price
, which covered the technical aspects of buying and holding gold with
Bullionvault.com
, and now we look at what to expect from holding your own gold investments in terms of real returns after charges.
Read full article...

Read full article...
---

Sunday, March 25, 2007
Friday's sharp reversal almost wiped out the gains from the previous 4 days. Is this a new reversal or just nervous nellies selling prior to a week-end?
Relative Strength (RS)
I don't remember how I got started on this but I guess I'd better finish it off. In my tables of technical information and ratings (an example is usually published at the end of my commentaries) is a column called RS for Relative Strength. As I have explained briefly in previous commentaries what the moving average (MA) and momentum (MOM) columns of information are all about I guess I should finish and explain the last of the information columns. There is still the RATINGS (RATE) column but I'll leave that for possibly next week.
Read full article...

Read full article...
---

Sunday, March 25, 2007
What does it take to stop people hoarding gold instead of cash...?
16th SEPT. 1992 – and led by the chancellor in London, Norman Lamont, the Bank of England raised its lending rates from 10% to 12%.
This was the largest hike in 8 years. But the Bank also promised a further increase to 15% later that same day.
Why the sudden urgency? The Old Lady was desperate to defend the Pound Sterling.
Somebody had to.
Read full article...

Read full article...
---

Sunday, March 25, 2007
by Joe Nicholson (oroborean) - "I n the end, it's not always the facts that determine the market's reaction, but the context… The best advice for markets like these is to shut out the noise and trade the charts."
~ Precious Points: Lackluster, But Not Tarnished
The gold chart below is an updated version of the one shown here last week. Clearly there's something to those channels, and it can only be interpreted as bullish that gold caught support at the centerline and moved higher last week.
Read full article...

Read full article...
---

Wednesday, March 21, 2007
China, now the world's largest Investor

This report is written in the light of an overlooked conclusion on the objectives of China. China realizes that it is an emerging giant. It realizes it has the capacity to outperform the developed world in manufacturing of all kinds [by following a path similar to Japan and other Asian nation - but on a far greater scale]. It is not China's intention to sit in the shadow of the U.S. or Europe, but to become the dominant global player, with its extremely low cost manufacturing cost structure.
The Chinese government wants China to be number one in the world and not just in manufacturing, but in designing a new government relationship to its economy, far removed from the structure used by either the U.S. or Europe. As such it will comply with the world's requests for change if it suits China's future. Such compliance will lessen as it grows to be indisputably the driver of the world's economy. It will do whatever it takes to access the resources with which to secure such a future, without asking anything of the nations with whom it contracts. It is naïve to think that China is likely to kowtow to the developed world. Because of these aims gold & silver has a place in the globe's monetary system.
Read full article...

Read full article...
---

Wednesday, March 21, 2007
A decade ago the decisions of the Bank of Japan and the People's Bank of China might have been reported, but not widely. Somewhere in the back pages of the paper those musings would occasionally be found. Few were interested, and fewer yet knew these institutions existed. Today though the interconnected nature of financial markets, as well as the economic markets, is widely known.
What happens in those markets has implications for developments in your financial markets. To some this might be a loss of sovereignty, but economic sovereignty has been fading since the Phoenicians.
Read full article...

Read full article...
---

Monday, March 19, 2007
Last year's basic series on In Situ Recovery uranium mining became a major success with many investors, who finally got an inside look at how uranium mining takes place. Part two of this six-part series provides a deeper understanding into the In Situ Recovery (ISR) uranium mining method.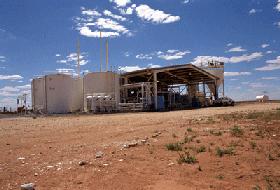 Read full article...

Read full article...
---

Monday, March 19, 2007
Iran's President Mahmoud Ahmadinejad asked to address the United Nations Security Council, reportedly causing speculators to assume that no reduction in Iranian oil supplies will occur for military or "diplomatic" reasons. Subsequently, crude oil fell to a six week low.
Prices are down 4.9% for the week, and are 10% lower compared to a year ago. Natural Gas fell 2.2% this past week.
Energy Secretary Samuel Bodman stated that the government plans on refilling the strategic oil reserve as early as April. The U.S. Energy Department plans to buy up to 4 million barrels of crude oil to replace 11 million barrels sold from the strategic petroleum reserve in the wake of Hurricane Katrina.
Read full article...

Read full article...
---

Sunday, March 18, 2007
Mestena Uranium Auction to Guide Utility Purchases - By the end of March, Mestena is expected to offer another 100 thousand pounds U3O8 in a sealed-bid auction from the company's ISR (in situ recovery) mining operations at Alta Mesa. "Bidding is expected to be aggressive," wrote Nuclear Market Review editor Treva Klingbiel in the March 16th issue.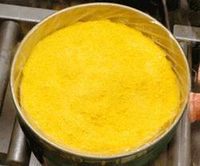 Read full article...

Read full article...
---