Analysis Topic: Commodity Markets - Metals, Softs & Oils
The analysis published under this topic are as follows.

Thursday, March 01, 2018

– Four key themes to drive gold prices in 2018 – World Gold Council annual review
– Monetary policies, frothy asset prices, global growth and demand and increasing market access important in 2018
– Weak US dollar in 2017 saw gold price up 13.5%, largest gain since 2010
– "Strong gold price performance was a positive for investors and producers, and was symptomatic of a more profound shift in sentiment: a growing recognition of gold's
role as a wealth preservation and risk mitigation tool"
– China's gold coins and bars market recorded its second-best year ever
– German, central bank and technological demand supporting gold prices
– Latest Goldnomics podcast explores these and other themes
Read full article...

Read full article...
---

Wednesday, February 28, 2018

Gold was well bid during the equity correction but it could not breakout then and has retreated as equities have roared back. As a result, the Gold to stocks ratio has retraced most of its recent surge. Meanwhile, the US Dollar has rebounded and the oversold and overhated bond market could be starting a rally. The recent rise in long-term bond yields which has benefitted Gold appears due for a pause or correction. Meanwhile, Gold could also correct and consolidate as it waits for a breakout in long-term bond yields which should in turn benefit Gold.
Read full article...

Read full article...
---

Wednesday, February 28, 2018

Now that the White House seeks to turn China's steel and aluminum overcapacity into a national security matter, America's new protectionism risks international trade discord.

Following a trade investigation of imports, U.S. Department of Commerce recently recommended imposing heavy tariffs or quotas on foreign producers of steel and aluminum in the interest of national security. Armed with steel and aluminum reports, Commerce Secretary Wilbur Ross stated that steel is vital to U.S. national security and current import flows are adversely impacting the steel industry.
Read full article...

Read full article...
---

Wednesday, February 28, 2018

The HUI Index just closed below both 2017 and 2018 lows. The interpretations of many developments in the market are vague and subjective. But not major breakdowns. Gold miners just showed exceptional weakness by closing at new lows even though gold is still above $1,300 and the S&P corrected more than half of its recent sharp decline. Can anything save the precious metals sector from falling further?
Yes, but based on what happened yesterday, it seems that the golden Superman may have some trouble getting into the scene.
Another downturn in the USD Index would likely trigger a corrective upswing in gold and silver, which would in turn cause the prices of mining stocks to move higher. The "problem" here is that the USD has just invalidated the breakdown below the declining medium-term support line, which significantly lowered the odds for another short-term decline.
Read full article...

Read full article...
---

Wednesday, February 28, 2018

I'm going to use this long term weekly chart for the HUI as a proxy for the other PM stock indexes. This chart also shows you why I've remained very cautious on any PM stock rally.
What we know for sure is that the HUI rallied strongly out of its January 2016 low to the August 2016 high which was very impressive. At the time it looked like the initial impulse move in a brand new bull market which was a welcomed sight after 5 years of bear market price action. At the 2016 top is where we should have expected some type of consolidation pattern to start building out to consolidate that massive gain, but what we got is not what we wanted to see.
Read full article...

Read full article...
---

Tuesday, February 27, 2018
The crude oil price started 2018 with a BANG, rising from an opening $60 to a January peak of $67, that's a 12% gain in less than 1 month!
Read full article...

Read full article...
---

Monday, February 26, 2018

– Will digital gold provide the benefits of physical gold?
– Digital gold and crypto gold products claim to combine efficiencies of blockchain with value of gold
– They are yet to provide the same benefits or safety as owning physical gold
– National mints jumping in on the 'sexy blockchain' act
– BOE declares bitcoin 'not a currency;' Royal Mint launches blockchain gold product
– Digital gold, blockchain gold and crypto gold is frequently not fully backed, unallocated, pooled and unsecured gold holdings
Read full article...

Read full article...
---

Sunday, February 25, 2018

Over the past few months, our research team has nailed many of the recent moves in the Metals market thanks to our advanced price modeling systems and detailed research. Recently, we've been watching a setup play out in Gold that has excited us. The potential for a massive upside rally that should originate as early as March 19 (only a few weeks away). The reason this is so exciting is that a breakout move in the gold market would indicate a global rush into a protective market because of fears originating from other market sectors.
Read full article...

Read full article...
---

Saturday, February 24, 2018
The global economy is booming again after years in the doldrums, commodities are back in a big way, and metals prices are for the most part, way up.
In our last article showing how commodities are the place to be in 2018, we looked at five drivers: inflation, the low dollar, economic growth, the relative undervalue of commodities versus other sectors, and tightness of supply. This article expands on the economic growth argument, and explains how commodity prices are being moved by a bevy of infrastructure projects around the world – all demanding "yuge", as Donald Trump would say, amounts of metals.
Read full article...

Read full article...
---

Friday, February 23, 2018
All great events hang by a hair. The man of ability takes advantage of everything and neglects nothing that can give him a chance of success; whilst the less able man sometimes loses everything by neglecting a single one of those chances.
~Napoleon Bonaparte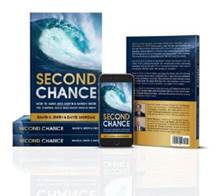 China's launch several years ago of the One Belt, One Road Initiative is set to become the biggest commercial linking-system constructing project in world history. In the book David Morgan and I co-authored, Second Chance: How to Make and Keep Big Money from the Coming Gold and Silver Shock-Wave, we discuss the "New Silk Road" this way:
...the plan, described as an "economic partnership map with multiple rings interconnected with one another" envisions an economic land belt and a maritime road linking Beijing through Europe to the Mediterranean. This modern equivalent of the old Silk Road would weave together the economies of over half the world's population via transit corridors of highways, high-speed rail, fiber-optic cables, pipelines, and air and seaport hubs.
Read full article...

Read full article...
---

Friday, February 23, 2018

Gold is faring quite well today technically, though you sure wouldn't know it from the rampant bearish sentiment. Gold's price is in a strong uptrend over a year old, high in both its current upleg and young bull market. Gold isn't far from breaking out to its best levels since September 2013, a really big deal. The stock markets even finally sold off after years of unnatural calm. Yet traders are still down on gold.
Across all markets price action drives psychology. When something's price is rising, traders get excited and bullish on it. So they increasingly buy to ride that upside momentum, amplifying it. Of course the opposite is true when a price is falling, which breeds bearishness and capital flight. Given gold's great technical picture today, investors and speculators alike should be growing enthusiastic about its upside potential.
Read full article...

Read full article...
---

Friday, February 23, 2018

On Thursday, the price of black gold moved higher after the EIA weekly report showed an unexpected decline in crude oil inventories. Is this one bullish factor strong enough to push light crude higher in the following days? What did the buyers miss?
Yesterday, the Energy Information Administration reported that crude oil inventories declined by 1.6 million barrels in the week ended Feb. 16, beating expectations for a gain of around 1.8 million barrels. This first in four weeks decline in crude oil stocks in combination with a smaller than expected increase in gasoline inventories and drop in distillates supplies encouraged oil bulls to act. As a result, the price of black gold climbed to an intraday high slightly above $63, but did this increase change the short-term outlook for crude oil?
Read full article...

Read full article...
---

Friday, February 23, 2018

Big Oil is due for a disruption.
The world's most important industry has been carrying on without any significant changes in its day to day routine for far too long.
But now, the new tech on the block has its sights set on the multi-trillion-dollar oil and gas sector.
It's official: Blockchain technology has infiltrated Big Oil.
The hype behind blockcain has reached a full-blown frenzy. And for good reason.
Read full article...

Read full article...
---

Friday, February 23, 2018
In the previous part, we thoroughly analyzed the bull and bear trends in the U.S. dollar. But what about gold cycles? Let's look at the chart below, which shows the long-term behavior of gold prices.
Read full article...

Read full article...
---

Thursday, February 22, 2018

Are they? As usual, the FOMC minutes provoked diverse interpretations, both dovish and hawkish. Let's analyze them, separating the wheat from the chaff. What do the recent minutes really mean for the gold market?
Hawks Attack Bullion
We have long warned investors about the hawkish treat. For example, as early as in the October edition of the Market Overview, we wrote that the Fed under Powell could be more hawkish than under Yellen. In December, after Powell's nomination, we elaborated on our stance, pointing out two important changes: (1) the distinct macroeconomic environment – think about faster economic growth and more expansionary fiscal policy – in which Powell would have to act; (2) the composition of the FOMC in 2018 will move slightly from the dovish to the hawkish side. As a result, we stated that "a more hawkish policy would be a headwind for gold prices."
Read full article...

Read full article...
---

Wednesday, February 21, 2018

Remember how mining stocks soared on Valentine's Day and how we wrote that a rally is not necessarily bullish? Guess what – this rally has been more than erased. Miners not only closed below the February 14th opening price, but also below the February 13th and 12th closing prices. Mining stocks big rally turned out to be nothing more than just a regular 50% retracement during a decline – something that we saw many times in the past and that we described as likely. But, since the rally was rather inconsequential, then perhaps the decline is inconsequential as well?
Not likely.
It's not likely because of the context. Gold is still relatively close to its recent high, but mining stocks are very close to their recent low. The latter are underperforming, and Valentine's Day rally was just a verification of the breakdown in the HUI to gold ratio. Let's take a look at the details, starting with the currency market (charts courtesy of http://stockcharts.com).
Read full article...

Read full article...
---

Wednesday, February 21, 2018

– Bitcoin has 'pretty much failed' as a currency says Bank of England Carney
– Bitcoin is neither a store of value nor a useful way to buy things – BOE's Carney
– Project fear against crypto-currencies or an out of control investing bubble?
– Bitcoin will likely recover in value but is speculative and not for widows and orphans
– British pound has been a terrible store of value – unlike gold
– Pound collapsed 30% in 2016 and down 11.5% per annum versus gold in last 15 years
– Fiat currency experiment may fail and dollar set to lose reserve currency status
Read full article...

Read full article...
---

Tuesday, February 20, 2018

We buy gold for many reasons—as monetary insurance, a crisis hedge, and even for simple diversification. And another one of those reasons is coming to the fore right now: as a hedge against overvalued stock and crypto markets.
We've been saying for some time that sooner or later these two markets had to correct—and that gold would serve as a buffer against those inevitabilities. It's a short and simple message, but one that is crucial for investors to address: Are you sufficiently hedged against overvalued equity and cryptocurrency markets?
Read full article...

Read full article...
---

Tuesday, February 20, 2018

Mike Gleason: It is my privilege now to welcome in Chris Powell, Secretary-Treasurer at the Gold Anti-Trust Action Committee, also known as GATA. Chris is a long time journalist and a hard money advocate and through his tireless efforts at GATA he is working to expose the manipulation of the gold and silver markets. Through GATA's work over the years some important revelations have come to light, which quite honestly should concern everyone.
It's great to have him back with us. Chris, good to have you on again and how are you?
Chris Powell: Oh, very good, Mike. Glad to be here.
Read full article...

Read full article...
---

Tuesday, February 20, 2018

Gold has been on the cusp of a major breakout but someone forgot to tell the gold stocks. Gold is right back at resistance levels yet the various gold stock indices are off their September 2017 highs by 11% to 16%. The relative weakness in the gold stocks (and Silver) is a signal that Gold is unlikely to breakout now. In fact, if Gold were to correct here the gold stocks could threaten support and perhaps make new lows. While that sounds quite bearish, history shows that a break to new lows in gold stocks would be a massive buy signal.
Read full article...

Read full article...
---