Analysis Topic: Commodity Markets - Metals, Softs & Oils
The analysis published under this topic are as follows.

Wednesday, March 21, 2007
A decade ago the decisions of the Bank of Japan and the People's Bank of China might have been reported, but not widely. Somewhere in the back pages of the paper those musings would occasionally be found. Few were interested, and fewer yet knew these institutions existed. Today though the interconnected nature of financial markets, as well as the economic markets, is widely known.
What happens in those markets has implications for developments in your financial markets. To some this might be a loss of sovereignty, but economic sovereignty has been fading since the Phoenicians.
Read full article...

Read full article...
---

Monday, March 19, 2007
Last year's basic series on In Situ Recovery uranium mining became a major success with many investors, who finally got an inside look at how uranium mining takes place. Part two of this six-part series provides a deeper understanding into the In Situ Recovery (ISR) uranium mining method.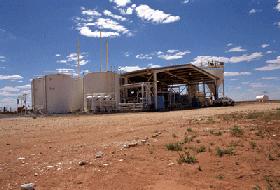 Read full article...

Read full article...
---

Monday, March 19, 2007
Iran's President Mahmoud Ahmadinejad asked to address the United Nations Security Council, reportedly causing speculators to assume that no reduction in Iranian oil supplies will occur for military or "diplomatic" reasons. Subsequently, crude oil fell to a six week low.
Prices are down 4.9% for the week, and are 10% lower compared to a year ago. Natural Gas fell 2.2% this past week.
Energy Secretary Samuel Bodman stated that the government plans on refilling the strategic oil reserve as early as April. The U.S. Energy Department plans to buy up to 4 million barrels of crude oil to replace 11 million barrels sold from the strategic petroleum reserve in the wake of Hurricane Katrina.
Read full article...

Read full article...
---

Sunday, March 18, 2007
Mestena Uranium Auction to Guide Utility Purchases - By the end of March, Mestena is expected to offer another 100 thousand pounds U3O8 in a sealed-bid auction from the company's ISR (in situ recovery) mining operations at Alta Mesa. "Bidding is expected to be aggressive," wrote Nuclear Market Review editor Treva Klingbiel in the March 16th issue.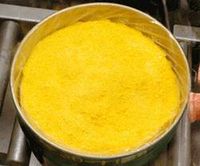 Read full article...

Read full article...
---

Saturday, March 17, 2007
ACCORDING to the laws of quantum physics
, simply watching an event changes the nature of that event itself.
You'll find the same phenomenon at work on Wall Street, too.
The more stock brokers follow a stock, the higher it goes. The best PR money can buy comes in the form of "independent" analysis.
Small-cap stocks suffering "absolute neglect" by professional analysts, for example, can trade at a huge discount to their more research-friendly peers. In the City of London, a study found in 2004, unloved small company stocks were seen to trade 32% lower on a valuation basis!
Read full article...

Read full article...
---

Saturday, March 17, 2007
"Even if there is a retest of support in the next two weeks, vital signs indicate this cat still has plenty of lives." ~ Precious Points: Nine Lives, March 11, 2007
Though the trading in metals looked pretty unenthusiastic by the end of the week despite higher than expected inflation readings, gold and silver lived up to our expectations and, at Wednesday's lows, landed on all four feet. Readers were directed last week to examine last June, Sept and January on the weekly charts to illustrate the expectation of "inevitable" attempts to retest the 50-day simple moving average at higher lows. Even without the trend charts and commentary available to members of TTC, readers of this weekly update could have reasonably sold early strength and bought near the lows.
Read full article...

Read full article...
---

Saturday, March 17, 2007
Gold went down. Gold went up. In the end gold went nowhere during the week. If this keeps up one can just go to sleep for a while and miss nothing. But are there stirrings under the guise of boredom? Let's see.
MOVING AVERAGE : Last week I briefly commented upon momentum, what it was and how to use it. I guess I should also say a few words about the moving average, which is another of the important indicators I use in my simple market analysis. I say "simple" as I do not believe in the complicated or super sophisticated. If it's not simple
I have found too often that it is also not worth the extra time and effort versus the potential extra benefits. I like the simple message of an indicator and especially the message that tells me " you screwed up, get out fast ". The moving average is one such simple indicator that does the job. Unfortunately, it is also an indicator that at times causes sudden reversals of message (whipsaws) so nothing is ever perfect.
Read full article...

Read full article...
---

Wednesday, March 14, 2007
The Technical Picture of the Gold Price: The Gold Bullion Price expressed below is the price defining those of the Futures / Options / and Exchange Traded Funds, representing a portion of an ounce of gold. The $ price of gold is the one all market operators relate to, due to the $'s position as the present global Reserve Currency. Each Producer receives his income from gold in his local currency only as the host government of the mines exchange the income for local currency.
Likewise indian, European, et al, buyers of gold use their own local currencies when buying gold. Gold Forecaster , tracks the gold price in the different currencies.

U.S. Dollar Gold Price
The Long-Term Technical Picture of Gold: Looking to Target $730+ in 2007
Read full article...

Read full article...
---

Wednesday, March 14, 2007
GOLD THOUGHTS : New York, which considers itself the center of the known universe, has discovered a solution to collapsing mountain of mortgage debt. NYSE is delisting NEW. Strategy of out of sight out of mind works for them. Amid this collapse of mortgage related stock prices and business models, Street analysts are showing their skills. One of these fantasy forecasters lowered NEW to "under perform" on Monday.
Talk about forecasting ability. The mortgage bomb de jour for Tuesday is LEND, down from almost $60 to $5. This one also downgraded to "under perform" by a talented analyst on Monday, and the price target of $26 was discarded. Interestingly, in most of these meltdowns some hedge fund seems to be identified as holding a major position. Pity the poor individual investors, the ultimate beneficiaries of this combined ineptness.
Read full article...

Read full article...
---

Wednesday, March 14, 2007
Wow! This mortgage meltdown you're seeing in the stock market is exactly what Martin and Mike have been warning you about all along. Boy, am I glad they're on our team!
Meanwhile, the uranium market is booming regardless of the stock market. Just last week, an Australian uranium mine got clobbered by a powerful cyclone. And the damage to just that one mine could result in losses exceeding all the new uranium production coming online this year!
So uranium prices are reacting to the news by blowing through the $90-a-pound mark.
Read full article...

Read full article...
---

Tuesday, March 13, 2007
GOLD THOUGHTS : Equity markets have begun a demonstration of long known fact, even a dead cat bounces when thrown into the air. Market corrections can certainly include days of temporary relief. A possible end to the correction is being called by some. More likely it is a bear market trap. Such commentators, having failed to anticipate end of liquidity driven rally, now have ability to identify bottoms. Real ability or expectational biases?
Even Mark Hulbert, with his dubious analysis of newsletters, has suddenly been able to find statistics suggesting end of equity correction may be near. Common characteristic of these gurus is that they have something to sell you, something that failed to suggest extracting your money from paper equity markets before the slide.
Read full article...

Read full article...
---

Tuesday, March 13, 2007
New Mexico state senator David Ulibarri's senate initiative, initially designed to increase public awareness of uranium mining and nuclear energy, has now taken on a larger dimension. After the New Mexico Senate Rules and Conservation Committees passed his Senate Joint Memorial (SJM)10 bill, Senator Ulibarri decided he accomplished what he hoped for – to help launch a study of uranium mining safety.
Read full article...

Read full article...
---

Sunday, March 11, 2007
After Cameco Corp's Cigar Lake flood at the company's northern Saskatchewan uranium mining project rattled analysts and utilities who previously expected sufficient uranium would be available to meet the needs of nuclear utilities, along came another mine flooding – this one in Australia.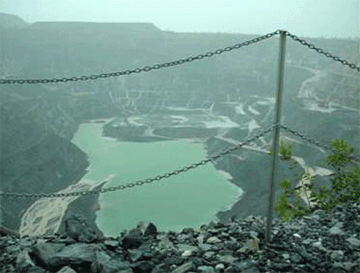 Read full article...

Read full article...
---

Sunday, March 11, 2007
"This is not the end of the bull market in metals and the blue moving average trend lines above should roughly hold. It's still reasonable, though, to expect some more short term weakness until the newfound volatility works to correct the recent overreaction."
~ Gold and Silver Analysis - One Step Forward, Two Steps Back , March 04, 2007
Last week played out much as expected. Actually, it couldn't have been more perfect. The gap down and early weakness on Monday morning hit the 50-day simple moving averages described in the last update. The overnight move came as the USD/JPY tested support just above 115 and, as anticipated, bounced higher.
Read full article...

Read full article...
---

Sunday, March 11, 2007
The week started on a downer and ended on a downer. Gold is trying to recover from the plunge but is finding difficulty. Which way next? Let's see.
Before going into the regular routine I though I would once more say a few words about MOMENTUM as so many are really not that sure what it is or what to do with it.
MOMENTUM (MOM)
When hearing or reading a commentator (or analyst) mention the word "momentum" I can say with all certainty that most readers do not REALLY know what the commentator is really referring to. The commentator in all likelihood doesn't really know himself but it sounds intelligent. Could it be earnings momentum or sales momentum or what have you momentum? Unless the commentator defines in simple terms what he is referring to, who knows, really?
Read full article...

Read full article...
---

Friday, March 09, 2007
All of the markets have been volatile and the precious metals have not been an exception. These markets, however, remain bullish. Despite the recent downward corrections, the major trends are up.
In fact, this month marks the six year anniversary of gold's bull market. This has led to some concern that these bull markets may be reaching maturity. But the evidence points to the opposite. While nothing is ever guaranteed with the markets, gold and silver really have everything going for them, suggesting these rises have a lot further to go.
Read full article...

Read full article...
---

Wednesday, March 07, 2007
Do you think gasoline prices are too high? Do you think illegal immigration is a problem? Well, get ready for more of both, because Mexico, the #3 supplier of imported fuel to the U.S., is spiraling into a quiet energy crisis that could interrupt our oil supplies, send shockwaves through our economy, and force a million or more Mexicans to migrate across our border.
Consider this: In December 2005, Mexico sent the U.S. 1.7 million barrels of oil per day (bpd). This past December, Mexico only exported 1.2 million bpd to the U.S.
Why is Mexico sending less oil? Because it's producing less oil. Total oil output fell to just below 3 million bpd in December 2006. That's down from nearly 3.4 million barrels at the start of the year, and Mexico's lowest rate of oil output in seven years.
Read full article...

Read full article...
---

Wednesday, March 07, 2007
In an almost unnoticed move in the market a dramatic event took place in January of this year. We have long talked of the easy way for a Central Bank to accumulate gold reserves unobtrusively. Usually we have pointed to Russia and China when this is discussed as they are the two nations that have expressed major concerns about the future of the $ and who are producers of gold. Should they decide to acquire gold for their reserves in earnest, the first move they are likely to make is to buy the locally mined gold.
Read full article...

Read full article...
---

Tuesday, March 06, 2007
The latest buzz is that the commodity bull is over, sighing its last breath of life. Someone forgot to tell China the story, as last week they imported more copper then at any time since June 2005.
Cattle prices in Chicago surged to their highest level since 2003, and hog futures also rose. Sugar also put in a good week's showing.
Most analysts tout the CRB Index as proof positive that the commodity bull is dead and gone. The CRB is a weighted index, with oil and other commodities receiving a heavy overall weighting, which skews the reliability of the index to provide a true picture of the commodity sector in general.
Below is a chart of the CCI Index, which is an equally weighted index of commodities. Each commodity has the same weighting as any other commodity. Thus, a much clearer and truer picture of the commodity sector is revealed.
Read full article...

Read full article...
---

Tuesday, March 06, 2007
In Situ Recovery (ISR) uranium mining is responsible for nearly all U.S. uranium mining (except for recovery through phosphates). More than 20 percent of global uranium mining now comes from the in situ recovery method, predominantly through In Situ Leach (ISL) mining in Kazakhstan and in Australia. Because of the large number of ISR uranium projects on the horizon within the next ten years, both in the United States, Kazakhstan and Australia, the in situ (ISR) uranium mining method will provide U.S and global utilities with tens of millions of pounds of newly mined uranium by 2020.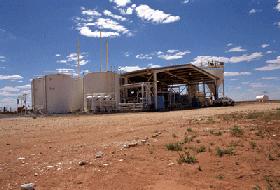 Read full article...

Read full article...
---