Analysis Topic: Stock & Financial Markets
The analysis published under this topic are as follows.

Tuesday, June 01, 2010
I wanted to start off this week discussing the political climate that surrounds the markets today.
With the entire financial system on life support from the Federal Government either directly in the form of transfer payments (food stamps, unemployment, etc.) or indirectly via the Federal Reserve's countless lending windows and back-door schemes to funnel taxpayer money to Wall Street Banks, you simply cannot analyze the market without accounting for Government Intervention.
Read full article...

Read full article...
---

Tuesday, June 01, 2010
My near- and intermediate-term pattern and momentum work in the iShares German Index Fund ETF (NYSE: EWG) argue that all of the action from the Oct '09 high at 23.40 into last Tuesday's low at 17.97 represents a completed corrective period in that aftermath of the Mar '09 to Oct '09 advance. Let's keep in mind that current strength comes off of 17.97, which was the 50% support plateau of the entire upleg during 2009, and a sign that the EWG is trading very technically at the moment.
Read full article...

Read full article...
---

Tuesday, June 01, 2010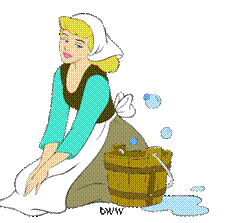 OK, now we're in trouble!

The Telegraph reports that Theme park operator Euro Disney is expected to breach its debt covenants for the next three years. Euro Disney runs the Disneyland Paris resort on the outskirts of Paris and it has been battered by the downturn as more holiday-makers have stayed at home and the pound has reached record lows against the euro. Euro Disney still has €1.9bn (£1.6bn) of the debt used to fund the park's construction on its books. The company made a €26.4m operating profit on revenue of €1.2bn in the year ending September 30 2009 but paying €89.2m of financial charges on the debt left it with a €63m net loss.
Read full article...

Read full article...
---

Tuesday, June 01, 2010

We're back in full scale risk aversion mode. A weak crazy rumour driven opening in Europe today with wild talk of French and Italian credit rating downgrades which I give really no credence to as rating agencies have to put countries on negative watch or outlook BEFORE they take the knife to the sovereign rating (neither are currently on watch or negative outlook). For me the it's the rather glum ECB Financial Stability Review report released yesterday evening which is the main culprit as it predicts "sizeable" bank loans losses next year and expects these to be higher than 2009. A further €195bn (gulp) is the number they mention.
Read full article...

Read full article...
---

Tuesday, June 01, 2010

Jon D. Markman writes: Risk aversion was the story of the week last week amid rising exasperation with Eurozone countries to act in unison to solve their debt afflictions and swelling concerns that financial reform may constrain U.S. financial companies' profits. Economic reports didn't offer much help to the stock market, as industrial manufacturing outlooks showed a surprising amount of slowing.
Read full article...

Read full article...
---

Tuesday, June 01, 2010

It's been a quiet weekend and our futures are up about a quarter point as the EU session draws to a close.

The DAX gave up half it's gains into the close and the CAC never could get going while the FTSE is closed today. Asia was pretty flat, except the Shanghai, which fell 2.4% steeply into the close. Our futures were up about half a point but gave up half of that in what is, of course, thin to nonexistent trading. 12 of Spain's 45 banks are in merger talks as they scramble to become too big to fail and Trichet made some nice noises this morning.
Read full article...

Read full article...
---

Monday, May 31, 2010
The stock market ended last week little changed at Dow 10,136 (10,193), which belied the drama seen during the week that included a Tuesday nose dive into the forecast target zone for a low of between 9,800 and 9,850 before bouncing back all the way into Thursdays closing peak of 10,264. Fridays session sought to correct this 450 point rally with a sharp drop in the last 15 minutes of trading from 10,200, which suggests follow through to the downside early week.
Read full article...

Read full article...
---

Monday, May 31, 2010

Friday looked to be a calm day after the large rise in global stock markets, Thursdays volatility had drifted lower, stocks were mixed to small better and credit spreads were tighter, but then the genius rating agency Fitch thought that the market needed a small present to liven things up, so Spain was downgraded at 17.35 BST ahead of a long liquidity drained holiday weekend in the UK and US from AAA to AA+ and this sent Dow Jones down 120 points in a few minutes.
Read full article...

Read full article...
---

Monday, May 31, 2010

Make no mistake about it, what is happening in Greece and Thailand right now will be coming soon to a theatre near you as well, with a war between our bloated bureaucracy and the public at center. It's important to understand that the weaker periphery states in the Western alliance is just the beginning in a global affair, as Martin Armstrong points out in his latest, and that while being 'big daddy' of the sovereign debt debacle will postpone crisis in the US briefly as capital seeks safety in her markets, once this reaction is exhausted the U$$ Titanic America will be going down too. Therein, after the panic into US bonds (and stocks as a result of artificially lower rates) is done, rates will rise in the States as well, forcing the same budget cuts and austerity measures now being imposed on what is being described by the Western media sources (in justifying trading action) as the economic basket case, better known as Europe.
Read full article...

Read full article...
---

Monday, May 31, 2010
Plan A remains in effect: Cash is king in a market still trying to determine whether we are standing on a bottom or trap door. It's all about the economic indicators now and whether there will be any signs that the investment-led recovery in the U.S. is going to falter.
Read full article...

Read full article...
---

Monday, May 31, 2010

WHAT A MONTH! We took 24 trades in the month of May with 21, or 88% of them being profitable. Meanwhile here's how the indexes performed:
Dow — down 9%
Nasdaq — down 8%
S&P 500 — down 8%
Read full article...

Read full article...
---

Monday, May 31, 2010

With so much uncertainty in the world about Sovereign debt, alleged GDP growth figures from the U.S. (and others) and government issued inflation figures that are risible, the investor is left with a very confused picture as to whether we are in or entering a period of massive inflation or deflation. There are economists on both sides of the fence who are putting forward very plausible arguments to support both sides. This report will examine the technical picture of the S&P and guide you with the use of my charts as to where we are in the market and where it may be going in the future.
Read full article...

Read full article...
---

Monday, May 31, 2010

Robert Prechter discussed the recent global sell-off that has sent all major U.S. averages 10% below their 2010 highs with Yahoo! Finance Tech Ticker host Aaron Task on May 20, 2010. Prechter says that the current climate shows that "we're in a wave of recognition" where the fundamentals are catching up to the technicals and that it's time to prepare for a "long way down."
Read full article...

Read full article...
---

Sunday, May 30, 2010
We had expected the broad stockmarket and the resource sector to stabilize and start to recover last week and they did, and while we are likely to see further recovery in the days and perhaps weeks ahead, there have been some ominous developments in the recent past that we would be most unwise to ignore. The market did not go into full crash mode because it was not technically ready to, although it got close to it, and crucial support held - for now. However, heavy technical damage was inflicted and a broad review of long-term charts reveals that a blood-curdlingly dangerous setup has developed across a wide spectrum of markets.
Read full article...

Read full article...
---

Sunday, May 30, 2010

Last week looked and felt like a pivotal week for both stocks and commodities. The past two weeks have had investors and traders in a panic as they try to find safe investments for their money. After watching and reviewing the panic selling in the market it looks as though the majority decided to sell everything and be in cash for the time being. This is bullish for the stock market.
Read full article...

Read full article...
---

Sunday, May 30, 2010
FDIC Friday anticipates a Summer break. - The FDIC Failed Bank List announced five new bank closures this week. And I thought the examiners would have a long vacation over the Memorial Day weekend! Weiss Ratings just published their list of weakest banks.
U.S. Stocks, Oil, Euro Tumble as Treasuries Rally on Spain - U.S. stocks slid, capping the worst May for the Dow Jones Industrial Average since 1940, while the euro slumped and Treasuries rose as a downgrade of Spain's debt rating and escalating tensions on the Korean peninsula triggered a flight from riskier assets.
Read full article...

Read full article...
---

Sunday, May 30, 2010

Based on the longer-term phasing and valuation aspects of Dow theory, it is my continued belief that the advance out of the March 2009 low has been a bear market rally. Specifically, based on my analysis and the data at hand today, I believe that this rally will ultimately prove to separate Phase I from Phase II of a much longer-term secular bear market. Historically, Phase II declines are the most devastating and it is my belief that once this bear market rally has run its course, the deflationary fallout into the Phase II decline will be far worse than what was seen between October 2007 and March 2009.
Read full article...

Read full article...
---

Saturday, May 29, 2010

We are entering the Age of Rage.

It is presently most visible in Europe as austerity programs that potentially could shred a half century of social entitlement advances are met with increasingly violent street demonstrations. It is seen in the US Tea Party rallies with their fury that the very fabric which the US capitalist system is based on is being destroyed and discarded. Unfortunately these demonstrations of rage are focusing on the effects and not the cause. The cause is a systemic plaque of unenforced financial control fraud.
Read full article...

Read full article...
---

Saturday, May 29, 2010

Consumers are saving more, spending less. -Personal income increased $54.4 billion, or 0.4 percent, and disposable personal income (DPI) increased $57.6 billion, or 0.5 percent, in April, according to the Bureau of Economic Analysis.

Personal consumption expenditures (PCE) increased $4.0 billion, or less than 0.1 percent. In March, personal income increased $46.7 billion, or 0.4 percent, DPI increased $44.1 billion, or 0.4 percent, and PCE increased $59.8 billion, or 0.6 percent, based on revised estimates.
Read full article...

Read full article...
---

Saturday, May 29, 2010

This time Max Keiser and co-host, Stacy Herbert, look at the scandals of naked short selling, supplementary liquidity providers and the conspiracy of banks. In the second half of the show, Max interviews Jim Rickards about naked short selling and overwhelming the specialist system, Wall Street banks undermining Greece and Goldman Sachs as an undeclared national enemy.
Read full article...

Read full article...
---