Analysis Topic: Stock & Financial Markets
The analysis published under this topic are as follows.

Wednesday, June 20, 2012

Shah Gilani writes: The markets are rallying, again. Will this time be different? Or is this just another head fake?
The truth is the current rally is not surprising given what's coming out of the G20 meeting, what's likely to come out of the Fed's Open Market Committee meeting today and Jamie Dimon's Congressional testimony yesterday.
Read full article...

Read full article...
---

Tuesday, June 19, 2012

There were few "fundamental" reasons to be bullish on U.S. stocks on Friday morning (June 15).
If anything, the news that the U.S. unemployment rose in 18 states in May sounded downright bearish. But stocks rallied anyway -- for a seemingly unlikely reason, explained the pundits: Because all the bad news lately makes it likely that the Fed will step in again.
Read full article...

Read full article...
---

Tuesday, June 19, 2012
Traders are scratching their heads about the dismal showing in the VIX today. How in the world can the VIX get so low when the market is so much at risk? Well, as the saying goes, the market will do what it wants to do. In this case, it is due, not only for a Primary Wave [2] low, but also a Master Cycle low. In Cycles jargon, tomorrow is a Primary Cycle pivot day, as well.
Read full article...

Read full article...
---

Tuesday, June 19, 2012
The ending of extend-and-pretend is ushering in a new era of fear and uncertainty which is rapidly evolving into the next phase of the on-going credit crunch.
It is becoming clearer to many that the problems run much deeper than they had perceived, and more people all the time are realizing the systemic nature of the risks we are facing. Fear leads to knee-jerk reactions. In financial markets, it leads to volatility and self-fulfilling prophecies to the downside. It leads to capital flight, and then to capital controls.
Read full article...

Read full article...
---

Monday, June 18, 2012

I hope your weekend went well.
I wish to discuss how the cycles have played out and what we may expect in the following days. First, I must admit that I missed the Master Cycle low for FXE and the other ETFs that follow the "liquidity cycle." Apparently it happened on May 31 for the euro. My Elliott Wave analysis called that low a wave (3) and the inability to rally forcefully caused me to continue waiting for the final wave (5) that didn't come. Thursday, June 17 was day 254, which is the average duration of the Master Cycles that I have tracked for the past 10 years. The market ramp on June 8 may have been an intervention to stop the decline before options expiration. What followed was another ramp into options expiration and its final high that did not add any appreciable value.
Read full article...

Read full article...
---

Monday, June 18, 2012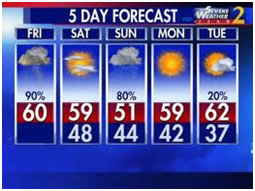 Given the heightened sense of both fear and euphoria respectively associated with the outcome of Greek elections and the cartel of global central bankers pledging if need be, to do all that is necessary to further distort the price mechanism, we thought it appropriate to publically share our forecast for the Dow.
In our view, there is no better means by which to observe the rapidly changing state of global economic conditions than to grasp and interpret the clear inferences attained in accurately reading the price mechanism at work in real time.
Read full article...

Read full article...
---

Monday, June 18, 2012
Current Position of the Market
SPX: Very Long-term trend - The very-long-term cycles are down and, if they make their lows when expected (after this bull market is over) there will be another steep and prolonged decline into late 2014. It is probable, however, that the steep correction of 2007-2009 will have curtailed the full downward pressure potential of the 120-yr cycle.
SPX: Intermediate trend - SPX is probably putting the finishing touches on an intermediate-term bottom.
Read full article...

Read full article...
---

Monday, June 18, 2012

Last week I posted analysis showing that the monthly RSI divergence which formed at the 2011 and 2012 highs is a very reliable indicator of a stock market decline of almost 28% lasting 11 months. I continue to see many, many companion signals which confirm this.

The Value Line Geometric Index is showing a technical condition which has also been a strong indicator of major market tops.

Read full article...

Read full article...
---

Monday, June 18, 2012

After last week's market surge, (+3.65%), the market started the week with a gap up. But it was sold off and the market remained quite choppy until early thursday. Then the rally resumed. For the week the SPX/DOW were +1.5%, and the NDX/NAZ were +0.5%. Growth stocks appear to be lagging, somewhat, as the 2 year tech cycle low approaches. Asian markets gained 1.4%, European markets rose 1.2%, and the DJ World index rose 1.6%. Economic reports for the week were heavily biased to the downside: 2 up and 12 down. On the uptick: business inventories and the monetary base. On the downtick: export/import prices, retail sales, the CPI/PPI, the NY FED, industrial production, consumer sentiment, and the WLEI. Also, the budget deficit, current account deficit, and weekly jobless claims all rose. Overall, it was a good week for stocks as the economy continues to weaken. FOMC meeting concludes this wednesday.
Read full article...

Read full article...
---

Sunday, June 17, 2012
Those are two nice little events we can all go through together over the next several days. We will start, with the Greece elections over the weekend that will have a real impact on the markets. The market is clearly telling us it thinks, and believes, the party that wins will be the one that has promised to stay in the Euro-zone and not create chaos. If the party that gets in is the one that creates market uncertainty, the market will be very unhappy come Monday morning, but the opposite is true if the right party gets elected. Monday morning will have fireworks for sure.
Read full article...

Read full article...
---

Sunday, June 17, 2012

Global markets had been plunging since March on worries about the dangerous eurozone debt and banking crisis and its threat to global economies.
But over the last two weeks they've been rallying quite impressively, even as the crisis in Europe has taken another frightening turn for the worse, and as tomorrow's Greek election neared, with its outcome just as critical and uncertain as before.
Read full article...

Read full article...
---

Sunday, June 17, 2012
Isn't it nice to have someone bigger than you to look out for your investments? You know, someone who no matter what happens in the world is always "buying the dip"; someone who is totally unphased by the events taking place in Europe, China, Japan, the US or any place on the globe. Certainly, this is a sign of great strength and faith in the Almighty Dow.
Read full article...

Read full article...
---

Saturday, June 16, 2012
The world watches as Greek politicians build themselves up into a frenzy ahead of Sunday's election, uttering contradictory statements with virtually every breath. For instance Tsipras of Syriza promises end to economic austerity AND that Greece will stay within the euro-zone. Meanwhile the leader of New Democracy warns that this could be Greece's last election!
However the problem the euro-zone faces is not really about the Greek economy going bust, instead it has always been about the contagion consequences for the rest of the Euro-zone that Greece risks triggering, all the way from tiny Cyprus to the giants of Italy and even France. A Greece exit would change the dynamics of the single currency by setting a precedent that virtually guarantees that the Euro-zone currency would fall apart as each country is targeted one after another for the fundamental reason that without competitive devaluations between countries they are destined to go bankrupt as they cannot compete against Germany.
Read full article...

Read full article...
---

Friday, June 15, 2012

Here's what Elliott wave analysis is all about: You study charts to find non-overlapping 5-wave moves (trend-defining) from overlapping 3-wave ones (corrective, countertrend).
With that in mind, please take a look at this chart of the S&P 500, which our U.S. Intraday Stocks Specialty Service (FreeWeek is on now) posted for subscribers at 9:37 AM today (June 14):
Read full article...

Read full article...
---

Friday, June 15, 2012

That (perceptions that) the stability of the EU is deteriorating is indisputable. Nevertheless, that a breakup of the EU cannot be countenanced is equally indisputable. If the world's banks were forced to crystallise losses from sovereign European bad debts – even it were confined to Greece only – there would be a domino ripple of bankruptcies, starting with the five US banks who dominate the derivatives industry, leading to a collapse of the world's financial system. The following is a recent quote by Angela Merkel: "Germany – and I can say this for the whole country – is prepared to do more on integration but we cannot get involved in things which I am convinced will lead to an even bigger disaster than the situation we are in today," she said. (Source: http://www.ft.com/intl/cms/s/0/f29cdbf4-b4a8-11e1-aa06-00144feabdc0.html ) Further, although Mr Hollande of France is making loud socialist sounding noises, it was reported in the UK Financial Times of June 13th 2012, that: "He is expected to welcome Ms Merkel's calls for closer political and fiscal union and signal his readiness to examine what competences would need to be transferred to Brussels to make the single currency function better, despite strong sensitivity in France to handing over more sovereignty." (Source: http://www.ft.com/intl/cms/s/0/a732fdbe-b553-11e1-ad93-00144feabdc0.html )
Read full article...

Read full article...
---

Friday, June 15, 2012

Since Monday, the VIX has climbed back up into the upper half of its hourly trading range. It is also now in the upper half of the daily and weekly trading ranges as well. The standard "rule of thumb" is that VIX signals danger for equities once it closes above 25.00. From a Cyclical Model view, this number can vary. In 2010, the danger zone was closer to 27, as awareness of the 2008 crash was still at top-of-mind. Today it is near 23.00, since people have become more sanguine about risk.
Read full article...

Read full article...
---

Friday, June 15, 2012

Dear Reader
Our friends at Elliott Wave International have just announced the beginning of their popular FreeWeek event, where they throw open the doors for you to test-drive some of their most popular premium services -- at ZERO cost to you.
Read full article...

Read full article...
---

Thursday, June 14, 2012

"Let me make it clear straight away – the lies, corruption, cowardice and greed of Spanish bankers and government officials is nothing special. What is happening in Spain now, reminds me of Northern Rock in the UK, Hypo in Germany and CountryWide in the US. So please do not think that I dislike Spain or of the ordinary people of Spain. The people I detest in Spain are the same people I detest in Britain and every country: The Cabal of corrupt Bankers and Political parasites.
Read full article...

Read full article...
---

Wednesday, June 13, 2012
"I guess I should warn you. If I turn out to be particularly clear, you've probably misunderstood what I've said," Fed chief "Easy "Al" Greenspan used to say. Recognizing the fact that financial markets place a heavy value on each of their words, former Fed chiefs Arthur Burns and Paul Volcker, were known for blowing smoke, both literally and figuratively, when appearing before Congress, in order to prevent their words from becoming self fulfilling prophesies. They developed a language called "Fed-speak," which is the use of ambiguous and cautious statements that are purposefully made to obscure the meaning of a statement. Greenspan is credited with turning Fed-speak into a "fine-art" form.
Read full article...

Read full article...
---

Wednesday, June 13, 2012
As a result, of the decline below the April 10th lows, many articles on Dow theory surfaced saying that a so-called Dow theory sell signal was triggered. This is not exactly correct. In fact, most articles written on Dow theory are erroneous. Reason being, most of the people writing these articles have not read the original writings by Charles H. Dow, William Peter Hamilton and particularly Robert Rhea. As a result, they simply do not understand Dow theory.
Read full article...

Read full article...
---