Analysis Topic: Commodity Markets - Metals, Softs & Oils
The analysis published under this topic are as follows.

Saturday, October 10, 2020
It didn't take long for the mining stocks to turn south once again. No wonder, given that their breakdown was more than verified.
Additionally, they also got bearish support from gold, the stock market, and the USD Index, which also confirmed their decisive move. For more details, let's take a closer look at the chart below.
Read full article...

Read full article...
---

Friday, October 09, 2020
'A complete paradigm shift will make gold the generational trade'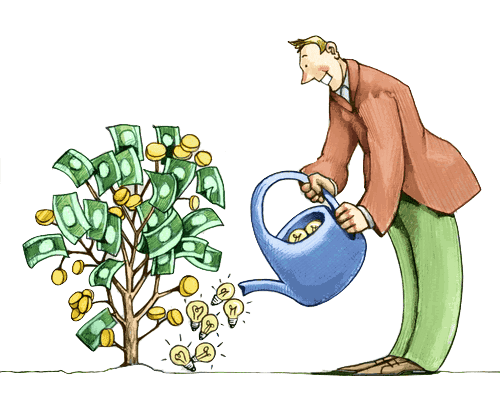 As we turn the calendar to October, often a daunting month for financial markets, the same toxic mix that has bedeviled the global economy for most of 2020 remains in full force – the pandemic, the crippled economy, the money printing, and the disheveled politics. For its part, gold held up under the pressure of a September consolidation that threatened at one point to become a full correction, but the selling dissipated, cautious buying re-entered the market and the price went back over the $1900 mark. October always brings a sense of foreboding given its history, and we can only hope that the rest of the month will go significantly better than the start. Gold tends to move to the forefront when things go bump in the night, but then again, gold has been in the forefront for most of 2020 – prompting some analysts to proclaim the launch of a new leg in its long-term secular bull market.
Read full article...

Read full article...
---

Thursday, October 08, 2020
In the five months between March and August this year, the price of silver increased from a fourteen-year low of $11.77 per ounce to a seven-year high of $29.26. That is a whopping gain of one hundred sixty-three percent.
Meanwhile, gold's price rose from its low of $1472 per ounce to a recent high of $2061. That represents a gain of forty percent, which is certainly a handsome number. Nevertheless, silver's performance outshone gold by a ratio of four-to-one.
However, five months doesn't tell the whole story. For those who were and are, hopeful that this is just the beginning of silver's day in the sun, be warned. Looking at the bigger picture historically, silver can't hold a candle to gold.
We referred above to silver's price outperformance relative to gold for the most recent five months. Here is a chart that shows that same performance within the context of the past five years…
Read full article...

Read full article...
---

Thursday, October 08, 2020

Recent sentiment toward the yellow metal matched peak 2011 levels
You may recall investor optimism that attended gold's then record high of $1921.50 in September 2011.
A Gallup poll from that time period captured the prevailing sentiment. The Sept. 2, 2011 Elliott Wave Financial Forecast said a monthly publication which provides forecasts for major U.S. financial markets, said:
Perhaps the strongest sign of a gold top is a recent Gallup poll showing Americans now consider gold to be the best long-term investment. Gallup parsed the survey by gender, age, income level and political affiliation and in every single subset, gold won out. ... Everyone is onboard gold's uptrend. It is surely a sign of exhaustion.
Read full article...

Read full article...
---

Tuesday, October 06, 2020
Whether the market is foreign or domestic, equity, commodity or metal the grind is on. Speaking of grind, the one in gold has been expected as the metal builds out its big picture Handle to the bullish Cup with an objective that is much higher. Let's take a look at a few NFTRH charts to gauge the grind in several markets and by extension, the grind many feel on their nerves these days. It's not a time to make money. It's a time to preserve gains and patiently position.
For gold the grind would be the making of a Handle after the Cup's key higher high to the 2011 high.
Read full article...

Read full article...
---

Tuesday, October 06, 2020
Technical analyst Clive Maund takes a look at silver and explains why he believes it's a good time to build positions.
More than a few traders are confused about what is going on with silver here after its recent reaction, but when we look at its long-term chart the situation quickly becomes clear. So we will start this update by looking at silver's 13-year chart in order to get big picture perspective.
On the latest 13-year chart we see that only broke out of its giant 7-year long base pattern as recently as July. The high-volume surge that occurred upon its breaking out was a sign that it was genuine. What has happened in recent weeks is that it has reacted back to test support at the upper boundary of the base pattern, which is normal. In the last update we were too optimistic in thinking it would continue higher, but the good news is not just that the post-breakout reaction is perfectly normal, but that this reaction back to support is a healthy development that is "recharging the batteries" for the next upleg.
Read full article...

Read full article...
---

Monday, October 05, 2020
Technical analyst Clive Maund charts recent movements in the gold market and what they may indicate going forward.
In the last Gold Market update we had thought that it might break out upside from the Triangle that was forming, mainly because of its positive Accumulation line coupled with favorable seasonal factors, but instead, after moving sideways for a while, it broke down, as we can see on its latest 6-month chart below. The good news is that no technical damage was incurred because of this breakdown, as gold is well above important support and well above its rising 200-day moving average. So the fact is that that this drop has actually improved its technical condition by completely unwinding its earlier overbought condition.
Read full article...

Read full article...
---

Monday, October 05, 2020
Gold is trading really close to its 2011 all-time high. This is obviously a critical level for the future of gold prices.
Historically gold in US dollars often clears significant all-time highs only some time after significant currencies like the Euro and British pound.
This is mainly due to US dollar behaviour during times of significant risk aversion, like we've had this year and 2008, for example.
Read full article...

Read full article...
---

Sunday, October 04, 2020
Introduction
Today, we will take a look at the damage inflicted on this sector by the recent sell-off and try to ascertain just what lies ahead for the precious metals stocks involved in gold and silver mining.
We will commence with look at the charts for gold and silver prices followed by a comparison of gold's progress versus that of the Gold Bugs Index (HUI) and conclude with what lies in store for the Precious Metals stocks in the medium term.
Read full article...

Read full article...
---

Friday, October 02, 2020
Biden asked Trump to shut up during the first presidential debate. But for us, the most important question is whether gold will finally go up.
Thankfully, the first U.S Elections debate between Donald Trump and Joe Biden is behind us. Arguably, it was awful to watch and one of the worst presidential debates in history, as both candidates talked over each other and threw insults. Consequently, the debate did nothing to alter the Presidential race dynamic nor educate the public about the candidates. As the chart below shows, currently, Joe Biden has an average polling lead of 7.3 points over Donald Trump. Of course, the polls, especially nationwide, are not considered as very credible. But, according to the polls, if Trump changes nothing, Biden remains in the lead, and it is projected that the Democratic nominee will win.
Read full article...

Read full article...
---

Thursday, October 01, 2020
The Fed Vice Chair says that the Fed will not even think about hiking interest rates until the inflation reaches 2 percent. Meanwhile, the price of gold decreases further. What is exactly happening in the gold market?
Over the last week, several Fed officials spoke publicly with the purpose of convincing investors that their new policy strategy would be positive for the economy. Powell himself testified three times before Congress. However, the most interesting remarks were delivered by Richard Clarida, Fed Vice-Chair.
On Wednesday, he told Bloomberg Television that the FOMC would not even think about hiking the federal funds rate until the inflation reaches 2 percent:
Read full article...

Read full article...
---

Wednesday, September 30, 2020
This second part of our research post on super-cycles and precious metals will present our expectations going forward for 6 to 24+ months. In Part I of this research post, I linked a number of our previous research articles we recommended to readers to review for context and continuity. If you have not read Part I of this research article, please take a minute to review that first segment before you continue reading this second segment of our research.
Read full article...

Read full article...
---

Tuesday, September 29, 2020
RESEARCH HIGHLIGHTS:
Uncertainty and cycle events will likely lead to continued Gold and Silver price appreciation until the cycle events end (likely in 2024 or 2025).
The gold/silver ratio chart shows very clear levels of support and resistance. With the next targets $2,000-$2,250, $3,200 then $5,500+.
Extended basing may continue for the next 2 to 4+ months.
I have received many comments and questions related to our Gold and Precious Metals predictions originating from research posts we have made recently. Today's research article is Part 1 of a two-part series, which will revisit some of our past forecasts and showcase what my research team and I believe will be the most likely outcome for Gold as we push through the end of 2020 and into early 2021.
Read full article...

Read full article...
---

Monday, September 28, 2020
Gold, silver and the HUI Gold Bugs index are viewed here by their big picture monthly charts. In NFTRH we use mainly daily and weekly charts of these along with individual miners to better gauge the shorter-term pictures, which will advise on the end of the correction better than these more cumbersome monthlies that are great for keeping perspective amid the shorter-term noise.
Our target for gold was 1940, established in April off a daily chart pattern. That target was blown through and as the monthly chart shows, a big picture Cup was formed as it made a higher high right around the time that the Buffett hype signaled the oncoming correction as we noted on August 17th:
Read full article...

Read full article...
---

Monday, September 28, 2020
The gold miners' stocks have just been hammered, plunging to new correction lows. That shattered their indexes' 50-day moving averages, pounding nails in the coffin of this sector's recent high consolidation. This necessary correction probably isn't over yet. It is still small and short compared to this bull market's precedent, the gold stocks are nowhere near oversold, and they are heading into a seasonal-plunge month.
Seeing the gold stocks rolling over into a correction shouldn't surprise anyone. They enjoyed a great run, as evident in their leading and dominant sector benchmark the GDX VanEck Vectors Gold Miners ETF. From mid-March's pandemic stock-panic lows to early August, GDX rocketed 134.1% higher in just 4.8 months! That powerful and fast upleg left gold stocks seriously overbought, necessitating a correction.
That healthy process to rebalance stretched technicals and greedy sentiment began right away. In the first four trading days after GDX peaked at $44.48 in early August, this ETF plunged 12.2%. The major gold stocks of GDX mirror and amplify gold, which overwhelmingly drives their earnings. So the gold-stock selling ceased with gold's own sharp selloff. Gold had shot parabolic to extraordinarily-overbought levels.
Read full article...

Read full article...
---

Monday, September 28, 2020
Precious metals markets got clobbered early this week as gold and silver broke down from their high-level consolidations.
Strength in the U.S. Dollar Index seemed to be the catalyst that got the selling going. Once key technical levels got breached, the selling intensified.
Gold prices fell below the $1,900 level on Wednesday. Meanwhile, silver plummeted below $24 an ounce and traded as low as $22 on Thursday before recouping some of those losses by the end of the trading day.
Read full article...

Read full article...
---

Sunday, September 27, 2020
China has been buying a lot of U.S. crude oil lately, perhaps in a belated attempt to fulfill some of the energy import quotas agreed with Washington last year or perhaps in a bid to take advantage of supercheap U.S. crude. But the buying spree is about to end.
This month alone, China could import between 867,000 bpd, according to Reuters' Refinitiv data, and 900,000 bpd, according to oilfield services company Canary. And then the flow of U.S. oil into China will decline, and it will decline sharply, Reuters' Clyde Russell wrote this week. The reason as simple as it is worrying. The U.S. crude that has been going into China since July—and reaching major records in terms of volume, with the July daily average alone up 139 percent on the year—was bought much earlier, in April, May, and June. This was oil bought when West Texas Intermediate was trading at multi-year lows. By June it had recovered to about $40, Russell notes, so purchases since then have been more modest.
Read full article...

Read full article...
---

Sunday, September 27, 2020
RESEARCH HIGHLIGHTS:
Gold rebounded quickly and broke to higher prices after the COVID deep selling.
Our Fibonacci support levels for Gold are resting near $1,885, $1,815 & $1,790.
More downside pressure on price is possible, but if support is maintained at $1,885 then we could see a big upside recovery trend take Gold to $2,250.
Just before the COVID-19 collapse in the markets hit near February 25, 2020, Gold started a double-dip move after reaching $1,692 on February 24. First, Gold dipped from $1,692 to $1,564, then recovered to new highs ($1,704.50) on March 10, 2020. Then, as the deeper COVID-19 selling continued, Gold prices dipped again – this time targeting a low level of $1,450.90.
Read full article...

Read full article...
---

Sunday, September 27, 2020
Mining production? No. China's consumer demand? No. The main drivers of gold prices are, as I've repeated many times, the U.S. dollar and real interest rates. You don't believe it? You don't have to – just look at the charts below.
The first one displays the greenback and the dollar-denominated price of gold. Because other series start much later, I used here the Trade Weighted U.S. Dollar Index against major currencies that circulate widely outside the country of issuance. Although the correlation is not perfect, the inverse relationship is quite strong and bull and bear markets in gold coincide with the bear and bull trends in the U.S. dollar.
Read full article...

Read full article...
---

Friday, September 25, 2020
The trading range on the HUI and other PM stock indexes continues its job of confusing both the bulls and bears alike. I've always said that trading an impulse move is much easier than trading during a consolidation phase. During a strong impulse move up it is easy to see the price action making higher highs and higher lows. Trading during a consolation phase is usually completely different.
Below is the daily chart we've been following for the HUI which shows the morphing triangle that has been in play since the first of August. Last week the price action made a feeble attempt to breakout above the top rail which was quickly negated when the HUI traded back inside of the triangle. Today the price action gapped below the 50 day sma and found support on the bottom rail which completed the 7th reversal point.
I added a parallel blue trendline taken from the top rail of the blue triangle if that pattern morphs into a bigger consolation pattern that could either be a bull flag or a bullish falling wedge depending where the last reversal points comes into play. I've also said this many times as well in the past that the 4th or last reversal point in a consolation pattern is always the hardest to spot in real time. They don't become visible until the price action can rally far enough above the last reversal point that it finally shows itself. Whatever the consolation pattern ends up being it should still be looked at as a halfway pattern to the upside as shown by the green arrows.
Read full article...

Read full article...
---